Contractors
Bidding a job & need contractor pricing?
We've got you covered!
Get Contractor Pricing Now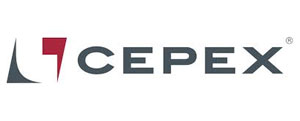 Cepex, USA has been in the industrial PVC business for over 25 years now. Cepex adheres to strict industry standards with the manufacturing of it's products. Cepex offers a large selection of PVC and CPVC valves that can be used in the industrial as well as the plumbing industry. True Union Ball Valves, True Union Check Valves, butterfly Valves, and wafer check valves are manufactured to handle any application that you may have. Cepex is stationed in Jacksonville Florida. The company prides itself on meeting all standards set forth by the industry, protecting the environment, and developing new products that will be of help to the customer.
Request a Quote